When your ticket has been created you will receive a notification email.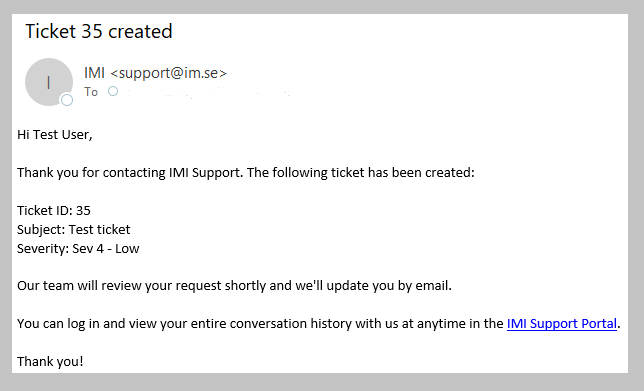 The IMI Support Portal link in the email will bring you directly to your ticket in the portal.
In order to update the ticket with more information you can either reply to the notification email or go to the ticket in the portal and add a reply.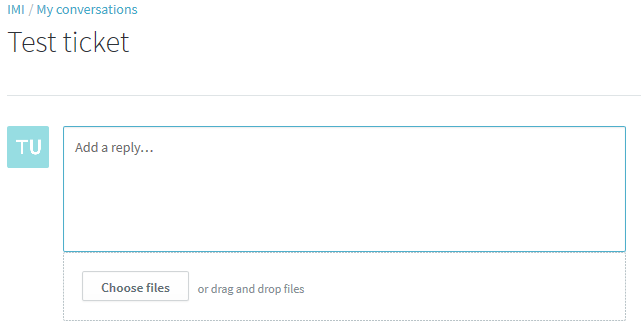 You can always find your tickets by searching for them, by entering the ticket number (ID) that you recieved when you created the ticket, the name (Subject) or a keyword in the conversation. Depending on your authority, you will only see the tickets that you have created, or all tickets for your organization.
Sort the tickets by clicking on the column headers.