When your ticket has been created you will receive a notification email.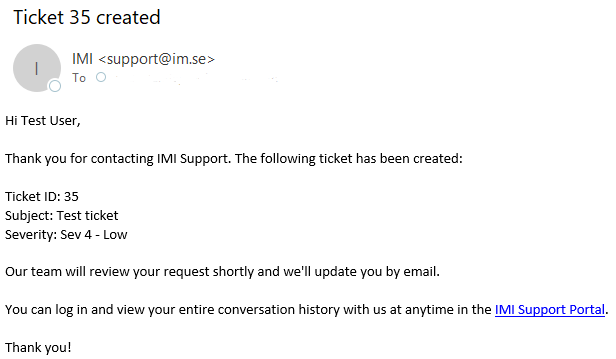 The IMI Support Portal link in the email will bring you directly to your ticket in the portal.
In order to update the ticket with more information you can either reply to the notification email or go to the ticket in the portal and add a reply.